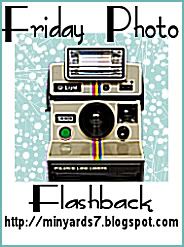 Halloween 1974
Here I am with my brother, Chris. He is 4 and I am 8 months.
You know what I liked about costumes back in the day, you made them. And you made them from whatever you could find. No trips to Walmart. Mom rummaged through her stuff then sat at a sewing machine.
Those were the easy times, weren't they!