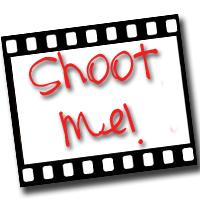 This weekend we were at our friends ranch and while we were there they hooked up their pony and cart. Well, it had been three months since she'd been driven, lets just say she had a bit of spunk!
I got a quick lesson then took hold of the reins….
And we headed up the road at a nice little walk.
I turned her around in a bumpy field, and ooohhhhh she did not like that bumping. She started to take off and run away with us. I handed the reins over to my friend and she too couldn't get that mare to slow. We were heading right towards a big, tall, in your face, don't want to go into it, fence…….
And that was the last that anyone ever saw of us.
End of story.
OK, maybe not. She headed back to the barn at a run, me holding on and thinking to myself, "hmm, I wonder what it would be like if I jumped out". I could see my self like it was a movie or something. My friend was yelling at the horse, I was yelling at the kids to get out of the way, and we were both probably wondering how bad we would get hurt.
She finally stopped at the barn. We were no worse for the wear. However, that said perhaps next time we'll take some Depends…. just in case.
~~~
Shoot Me! It's time to stop hiding behind that camera of yours. Your family is missing you in the picture. So it's time to post a picture of YOU (yes, you) every Thursday with your child, your spouse, your friend, your dog, or even by yourself. Just get in the picture, you'll be glad you did! And just jump in now with 1 of 52, you can do it!