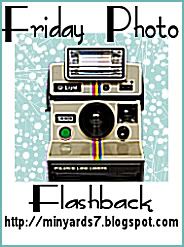 I can't help but think back to college days lately. My best friend, my better half, you see that is where we met.
We both had ag majors and had a lot of classes together. Funny thing was that we didn't actually meet in an Ag class. We met in Sociology 101. We were taking a test and I didn't have a pencil. I looked over at this guy, this guy wearing slippers to class and cut jeans, I asked if I could borrow a pencil. Hmm, does this sound like elementary school? So from then on I sat next to him in Sociology. That is unless I skipped class, but he was a good student who took a TON of notes and he was so in love that he shared them all!
A month into sitting next to each other he asked if I would like to go on a double date to a wagon ride. So then he introduces me to his buddy we would be going with. He looks at me to introduce me and says "what is your name anyway?"
Bwaaaa hhaaaaa! Can you believe we never introduced ourselves. How silly!
Well, we went on that double date but actually went to Pizza Hut instead, I think. All four of us crammed in his truck. I was so nervous and giddy. That right there was the start of it all.

*Montana State University ~ Bozeman, MT in front of Roskie Hall*
Oh, and I have plenty of stories to tell about that there truck!!