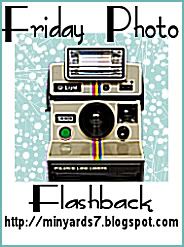 I am in the middle of packing boxes for our move this week (we've been renting since we moved in April) and I have a dolly I've been using. I walked by it yesterday to hear my Little Man rolling the wheels on it and making vrooom, vroooom, vroooom noises.
Having three boys in the house is crazy at times. But I know God knew what He was doing to give me all boys. I didn't have Barbies growing up, I had these…
Yup, I never doubted Him for a second!