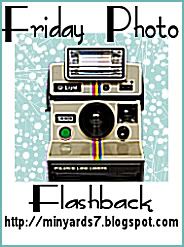 Six years ago our middle son was born.
His birthday was a planned c-section for the 23rd. We went to the hospital on the 21st to look around and see the digs. Well we ran into my doctor there and Lineman blurts out, "hey, we're all here right now lets just do it now!". She replies, "well I can't today but tomorrow morning is free, how would that be?" I was a nervous wreck but it was just such a wonderful place to have a baby!
He was born in a small northeast Montana town. Before he was born it has been 6 days since a baby had been born there. It wasn't until 3 days later that another baby was born. So you can imagine we pretty much had the whole place to ourselves. The nurse, Joyce, was amazing. It was such an amazing and wonderful time. And the last 6 years have just gone by so fast. So many incredible moments. So many frustrations too, don't get me wrong, LOL! I don't call him Wild Child for nothing.
Happy Birthday Colter! I love you!