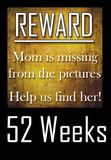 I couldn't be happier, my husband, my best friend is home! Yeah! I asked our middle son to take this for us so we were getting down to his level.
Did I say I was happy? I am!
Happy Thanksgiving to you all! Have a very wonderful day with your loved ones!