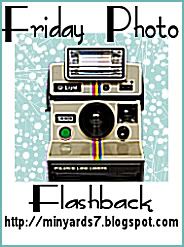 1977


I loved to be swimming at a very early age. I think I was part fish! These were at my grandma's house. A few years ago we took a trip to my grandma's. While we were there my boys began learning to swim in that very same swimming pool, talk about full circle!
You know when they say "DON'T RUN" by the swimming pool, it's for a good reason. I slipped and split my lip open. Good thing my grandma had a popsicle for me.
She is a pretty cute girl, maybe we should try just one more time for a girl.
Wow, I think I heard Lineman gasp from here.