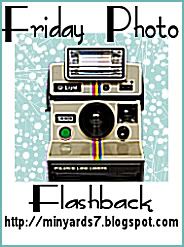 Seems like with all of the recent fairs this would be a great time to have a p0st about my old Ag days.
This was at the Ag building at my High School. I pretty much spent my entire high school career down at ag…. or on the soccer fields =) This steer was from my senior year, 1991. He was a pain to halter break so I named him "Worfless".
Hanging out at the fairgrounds. Yowsers, look at the color of those pants. But hey, at least I was color coordinated with Worfless. Right? Or maybe not!