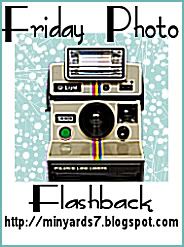 I sure have enjoyed looking back at old photos. These hold some great memories for me. These are taken in the Crazy Mountains of MT about '91.
This one is a wonderful friend of mine, Ed. We always had a blast and were always goofing off. Who me? goof off? And to have an adult want to goof off with a teenager was pretty awesome!. I hopped up on his horse for this little picture op. That seemed to be a theme of mine because I have another picture where I hopped on double with Ed too.
This is with Ed and his wife, Diane. I have so many great memories with them! We have kept in touch over the years and just got reacquainted through Facebook. I was so happy to be in touch with them again. I have more pictures with Ed and Di I might share next week. Hey Ed & Di, if you're reading this, thanks for the trails shared, the fun and all the great memories! Miss you tons!