We got going as soon as we could this morning. A wonderful lady that Lineman works with invited us to her and her husbands branding. They were just bringing them in as we got there.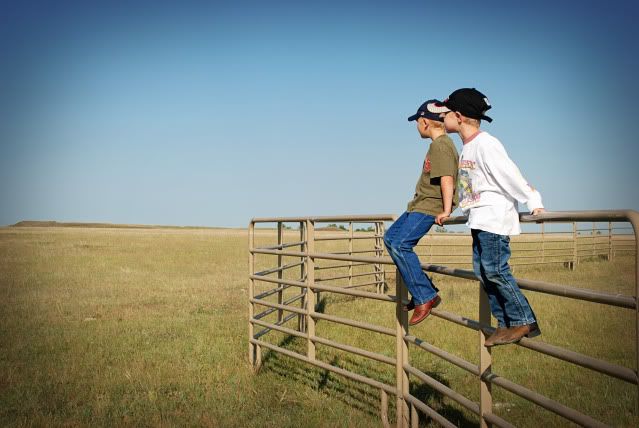 Bring 'em in boys!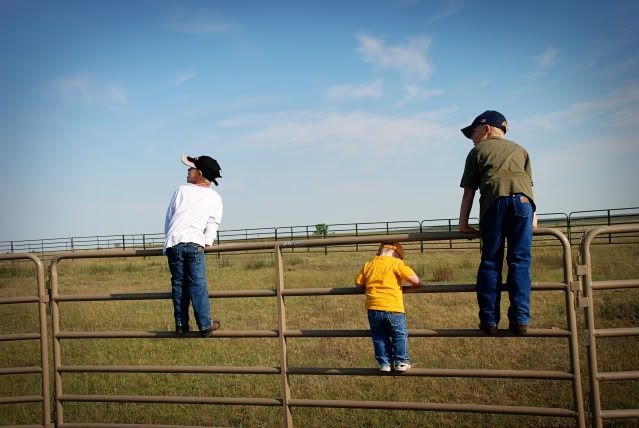 Burning off a little energy before the pen was full of cows and calves.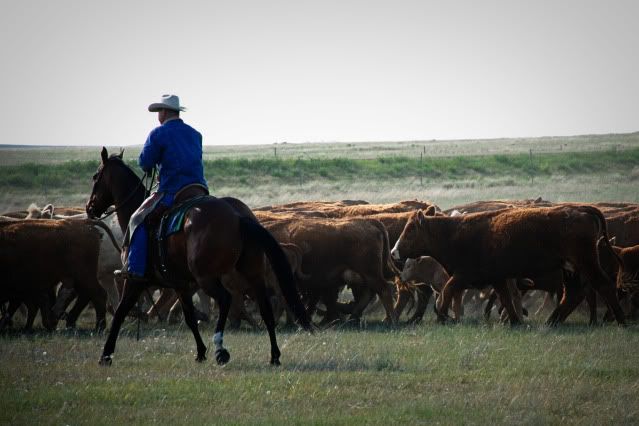 There were about 200 pair that came a runnin' in.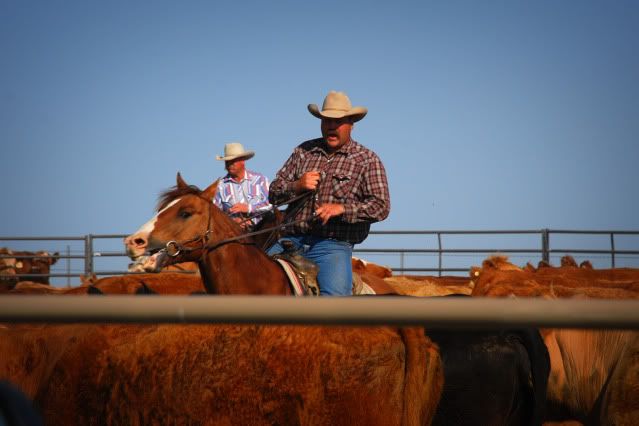 Time to sort out the calves and get the show on the road!