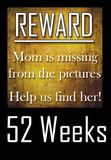 The boys and I spent a little time down at a wonderful place called Frontier Park, home to Cheyenne Frontier Days. I thought we would sneak in a little bit more of this great place before we leave. The weather was warm and sunny. My oldest took all of these pictures.
********************52 Weeks********************
52 Weeks is a year long challenge for YOU to be in a picture once a week for 52 weeks. We are always the ones behind the camera, this is YOUR chance to get out in front and be in the pictures with our family. We are gald you are joining this challenge. More importantly your family will really enjoy having you in the picture. Thanks for playing along! Oh, you can just jump in now with 1 of 52, you're not getting off that easy! Now go take a picture!
**************************************
Please add yourself each week to the Mr. Linky so we can all visit your page too. THANKS!