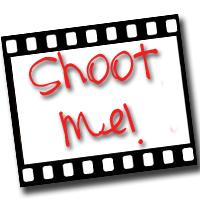 I'm finally getting my act together and finishing the bedroom downstairs. I've been mudding for days it seems. You can see I have quite the little helper. I hope the mud comes out of clothes because he's gotten into plenty of it. I shot this picture by using my tripod and remote. I also tried out my new light stand and umbrella. Now back to the room…. time to start painting soon.
Shoot Me! It's time to stop hiding behind that camera of yours. Your family is missing you in the picture. So it's time to post a picture of YOU (yes, you) every Thursday with your child, your spouse, your friend, your dog, or even by yourself. Just get in the picture, you'll be glad you did! And just jump in now with 1 of 52, you can do it!
Also, there are a few each week on MckLinky that don't have working links, if you're not sure leave a comment and I'll get back to you to help you on it.