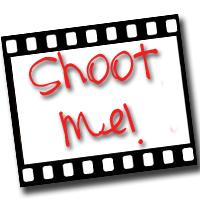 IS IT HOCKEY SEASON YET???
Not quite but we're getting closer and we can't wait! I think we'll be on the ice the first week of November.
I used the self timer on this one and still can't believe I got little man looking at the camera. Also, sorry my posts have only been the Shoot Me posts, life has been super busy for me. I'm hoping that in the winter months I can get back to more frequent posts and seeing what you are all up to.