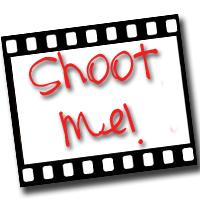 It has been non stop work on our basement.  We are turning into a studio.
After Lineman and I put up the drywall I mudded the whole room, then primed it, spray textured, primed again, and then painted.
Then it was on to replacing all of the outlets.  Ugh, the were dark brown, the bright white looked so much better!   
Shoot Me! It's time to stop hiding behind that camera of yours. Your family is missing you in the picture. So it's time to post a picture of YOU (yes, you) every Thursday with your child, your spouse, your friend, your dog, or even by yourself. Just get in the picture, you'll be glad you did! And just jump in now with 1 of 52, you can do it!