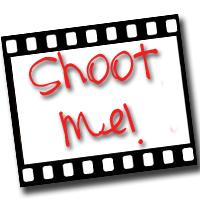 This is my aunt, my mom, and me. My aunt came to my mom's for a visit so I planned my visit at the same time.
We went out for a hike and all the boys tried catching fish the Tom Sawyer way. Fun times and memories!
Shoot Me! It's time to stop hiding behind that camera of yours. Your family is missing you in the picture. So it's time to post a picture of YOU (yes, you) every Thursday with your child, your spouse, your friend, your dog, or even by yourself. Just get in the picture, you'll be glad you did! And just jump in now with 1 of 52, you can do it!